Finding the right horse-friendly property can be downright stressful, but it doesn't have to be. Make sure your horses are cared for and your decor aesthetic is met with these tips for home buying with horses. If your search for Wynstone real estate has you discouraged about finding the right property for your horses, fret not. We've collected the top six things to look for when searching for your next equestrian abode.
1. Acreage


One of the first things you'll want to assess when visiting your future equestrian home is acreage. However, the number of acres matters slightly less than the number of usable horse grazing acreage. Based on numbers alone,
Horse Properties
lists a good rule of thumb at 1.5 acres per horse for the first two horses, with each additional horse requiring another acre. You will want to review the local state, municipal and local laws regarding the acreage required per horse because it can vary from place to place.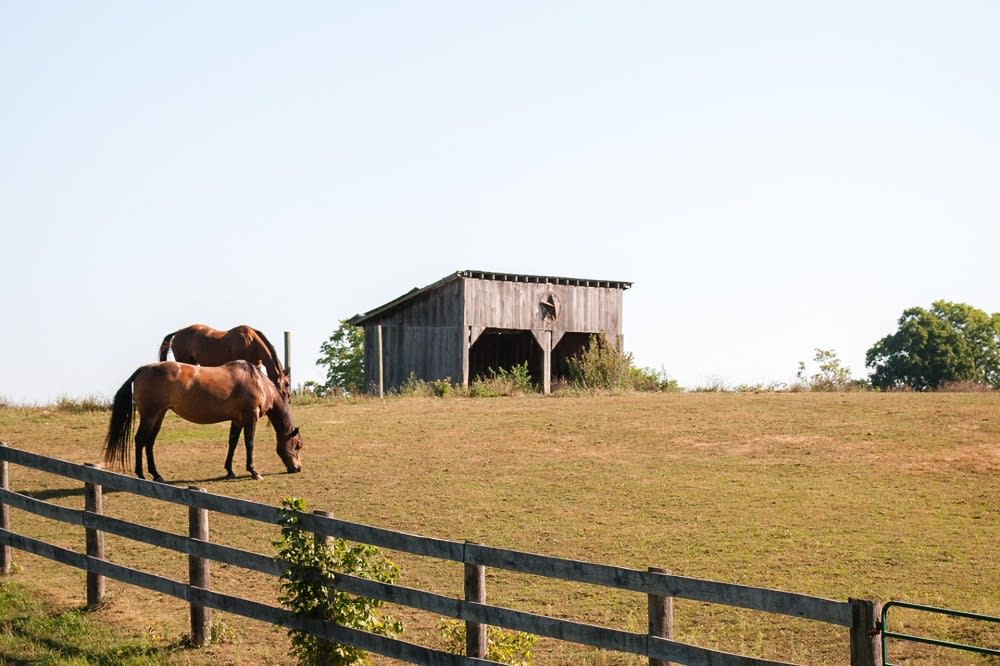 2. Zoning


Another thing to look out for when searching for a horse property is the zoning restrictions placed on the property. Are you allowed to have horses on the property? What other structures are you able to build on the property? Are all existing structures registered? Additionally, if you will require other structures to be added in the future, does the property allow it? These are a few of the questions you will want to clear up with your realtor or a local attorney, so there are no surprises in the future.
3. Land health


Once you're up to date on the latest laws and regulations regarding zoning acreage per horse in your area, you'll want to make sure that acreage is suitable for your horse's needs. The land itself should be mostly flat or covered in rolling hills that allow for grazing. The land should also be free of large gullies, steep cliffs, or prohibitive bodies of water that can make it hard for horses to navigate the property.
Is the property in an area that floods easily? Does the land have the appropriate soil and water conditions for hay growth? These are a few important questions to ask when viewing an equestrian property. Horses will also require drinking water, so make sure the property includes a water source or that one can be added. The
Economical Equestrian
reminds readers that this cost should be factored into the cost of the property if adding a water source is required. Also, the property should be free of weeds and plants, such as
stinkwort or ragwort
, that are harmful to horses.
4. Accessibility


A horse-filled pasture tucked away from the hustle and bustle of daily life sounds romantic in theory, but you'll need to make sure it is still easily accessible. While caring for your animals, you'll need to bring supplies and veterinary services to your property on occasion. Make sure the property is equipped with the right roads or unobstructed pathways to make accessing these supplies and services easier to obtain for you and your animals.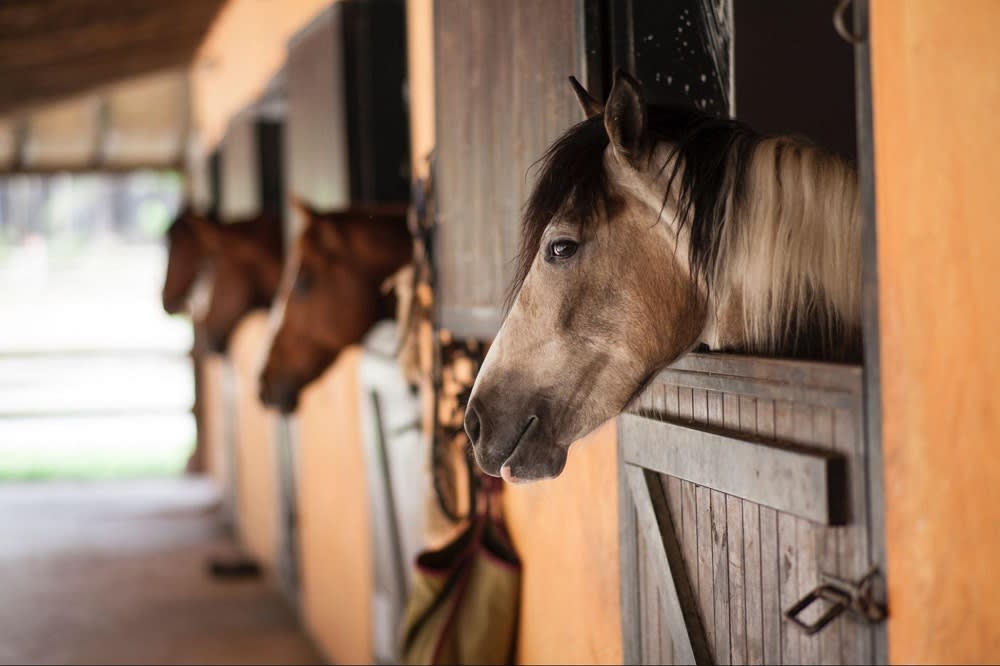 5. Existing structures


If the property has been used for horses in the past, there will likely be other structures, such as barns and storage facilities, on the property. These structures should be suitable for your needs as a horse owner. Be on the lookout for amenities such as frost-proof water spigots, storage areas, a wash bay, and a tack room. If there are other amenities that you require, make those known to your agent during the home search process.
The right agent to help find Wynstone real estate


Are you searching for
Wynstone homes for sale
and hoping to find the perfect place for your family and your horses? Wynstone real estate is in high demand, and finding a space suitable for your horses can take time. However,
working with the right agent
and the right team can make all the difference in your home search journey.
If you're looking for a house fit for a king (and his horses), you need an experienced realtor on your side. Vice president of sales and global real estate advisor for Jameson Sotheby's International Realty, Connie Antoniou, has helped countless horse-loving clients find a home that fits their lifestyle. If you need someone who not only understands real estate but also deeply understands the needs of horses and horse care, Connie has your back. Connie is an invaluable resource in locating equine-friendly Wynstone real estate.
Connie's connections, tenacity, and ability to deeply understand her clients' needs will prove invaluable in your search for the perfect home for you and your horses. Licensed in Illinois and Wisconsin and an avid horse lover herself, Connie should be your first stop when searching for Wynstone homes for sale or other equestrian properties in the area.
The
perfect home for you and your horses
can be tough to find. If you're ready to elevate your search for luxury Wynston homes for sale, reach out to Connie Antoniou today. Likewise, if you're hoping to sell your equestrian property, Connie will make sure it gets in front of the right people, and she can help with the nitty-gritty legal details, too. A self-proclaimed "marketing rebel," she has
helped countless sellers
expertly market and sell their Wynstone real estate.