Whether you're buying or selling a home in Wynstone, IL, working with an agent who's experienced, knowledgeable, and trustworthy will lead to a better experience. A real estate agent who's worked in the Wynstone community will have more personal connections to leverage on your behalf and provide numerous benefits that more than make up for their fee. It's critical to work with someone that knows the current Wynstone real estate market and will help you understand the nuances of the home-buying process.
A Wynstone expert understands the local market
Experienced real estate agents understand the current local market and advocate for informed decisions based on regional and national trends throughout a transaction. While the average price of homes in the United States has cooled a bit since
record-setting growth in 2020 through 2021
, home prices are expected to continue to climb as demand remains steady. The median home price in North Barrington, IL, where the Wynstone Community is located, is around $700,000. Wynstone luxury home buyers and sellers will want to know if home prices could continue to grow or see a dip. While the future is always uncertain in real estate markets, a Wynstone expert can help you make the right decision at the best possible time.
A Wynstone expert knows the area
In addition to understanding the Wynstone real estate market, a Wynstone expert will understand the luxury community and all that it has to offer. This means that you will gain insight into the local real estate market and a clearer picture of the neighborhood that you may otherwise not have access to. North Barrington is considered
one of the best places to live in Illinois
, and an agent familiar with the Wynstone Community can provide additional information regarding schools, parks, and amenities. Additionally, a Wynstone realtor will have insight into a community's past, present, and future.
A Wynstone expert can you save time

Buying or selling a home can be a lengthy process, and researching Wynstone luxury homes for sale will cut into your daily routine. A Wynstone expert will know exactly what to look for based on your needs while you stay focused on what's most important to you. Buying or selling a home in today's market can happen quickly—especially if you're selling. Thus, it's critical not to waste time on properties that don't meet your needs. Without the help of an experience Wynstone realtor, you might inadvertently spend too little time looking for the right home and more time trying to understand the market. A Wynstone expert can work with you to increase your understanding quickly and will provide relevant data for every part of your decision-making process.
A Wynstone expert can help you understand the process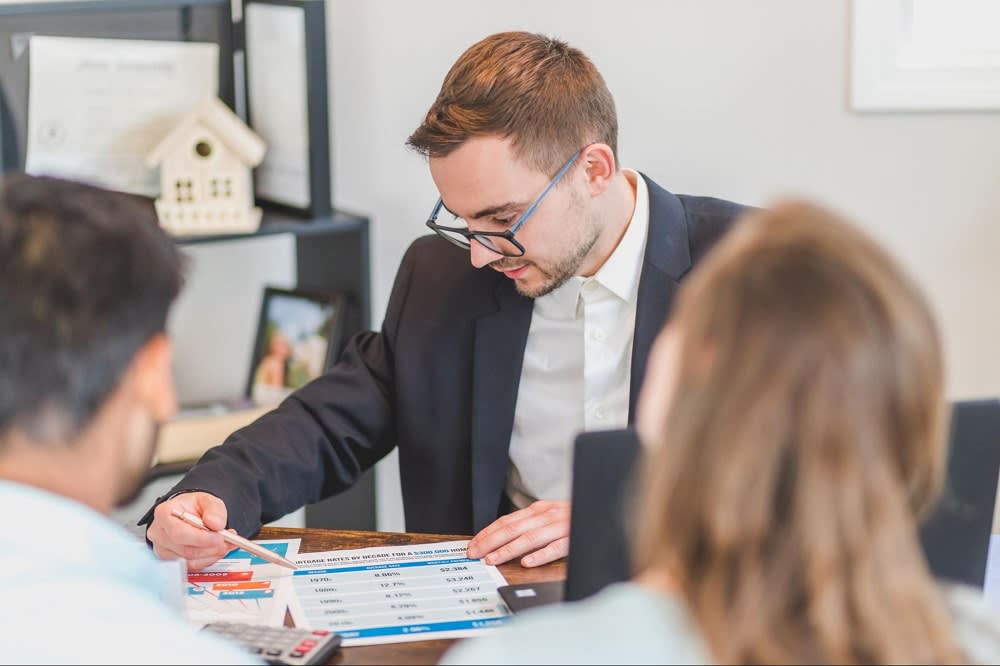 Buying or selling Wynstone real estate is a major endeavor, and most real estate agents understand how complex that process can be. It typically takes two months to close on a home, and that's after you've spent weeks looking for a home to buy. However, it might not take long to sell your home, and if
recent trends
continue, placing your Wynstone luxury home for sale might take less than a month to come off the market. For many homebuyers, this means you must be quick and smart at the same time.
An experienced real estate agent in the Wynstone community can provide various additional services to you throughout the buying process, including understanding the details of a home inspection and providing communication between the parties involved in the transaction. Should any serious issues arise, or if additional information is needed from you, a Wynstone expert can quickly advise how to proceed with minimal stress.
A Wynstone expert can help you see the big picture

From start to finish, a Wynstone expert is your guide to all things real estate, whether selling or purchasing a home. They'll be able to understand the details, regulations, and fine print so you can see the bigger picture of buying or selling your home. Suppose you're looking to relocate from afar to a luxury community like Wynstone. In that case, an expert real estate agent can help ease the anxieties that often accompany a significant move to an unfamiliar area.

Your real estate agent is your advocate and advisor when buying or selling a home. While most realtors will work to get you what you want out of the deal, they will also be able to provide an unemotional aspect to the home-buying process.
Buying or selling Wynstone luxury real estate?
If you're interested in buying or selling a Wynstone luxury home, local real estate expert
Connie Antoniou
can provide keen market analysis, negotiation, and personalized service throughout the process. Wherever you are in the process of researching the Wynstone real estate market,
contact Connie and her team today
.