Turn on HGTV, and you're sure to find a lineup of home renovation shows where people buy a home cheaply and then fix it up to fit the image of their wildest dreams. Despite the genre's popularity, most buyers are not looking to purchase a fixer-upper. When buying a home, most want their home to be move-in ready. No one wants to buy a property knowing they will have to spend time and money to make it livable.

If you're looking to sell your home, you must determine what renovations your property will need. Deciding what work to do on your home is not as easy as just updating the kitchen and bathroom. You'll need to determine what renovations will sell your home faster and provide the best return on your investment.
Factors to consider

Before you renovate your home, you need to be sure that the work will be worth it. You could end up wasting tens of thousands of dollars on renovations that will not benefit your home. Therefore, it's best to research and plan your renovations around a few key factors.
Housing market

Depending on the market, renovation costs, and buying trends, what the average buyer is looking for will change. No one wants to waste time or money on renovations they didn't need; therefore, determining what buyers are looking for will ensure your renovations hit the mark.

You'll want to determine if you're in a buyer's or seller's market. A seller's market will favor the seller with higher prices and competition among buyers. In this scenario, you can often cut back on renovations as buyers will be more willing to take what they can get. However, in a buyer's market, with a large supply of houses for sale and low buyer competition, you'll need to be willing to cater to the buyer. Buyers looking to move in now will not want to spend their time or money fixing up a house. Therefore, doing more renovations will help attract people to your home.
Return on investment

You'll want to be sure to make the renovations that will give you the most significant return on investment (ROI). No one wants to sink money into a home if they don't get it back in the sales price. Some renovations will impact your home's price more than others, so be sure to research and plan accordingly. However, while return on investment usually refers to monetary gains, remember renovations can also help your house sell faster and attract more people to your listing. You'll want to choose your renovations accordingly based on your home-selling goals.
Renovations buyers want

Before listing your home on the market, there are a few renovations you don't want to sell without. These renovations increase home value, helping you get top dollar for your house. Buyers are attracted to a home that is updated, clean and good-looking. These renovations are sure to make an impact.
Kitchen and bathroom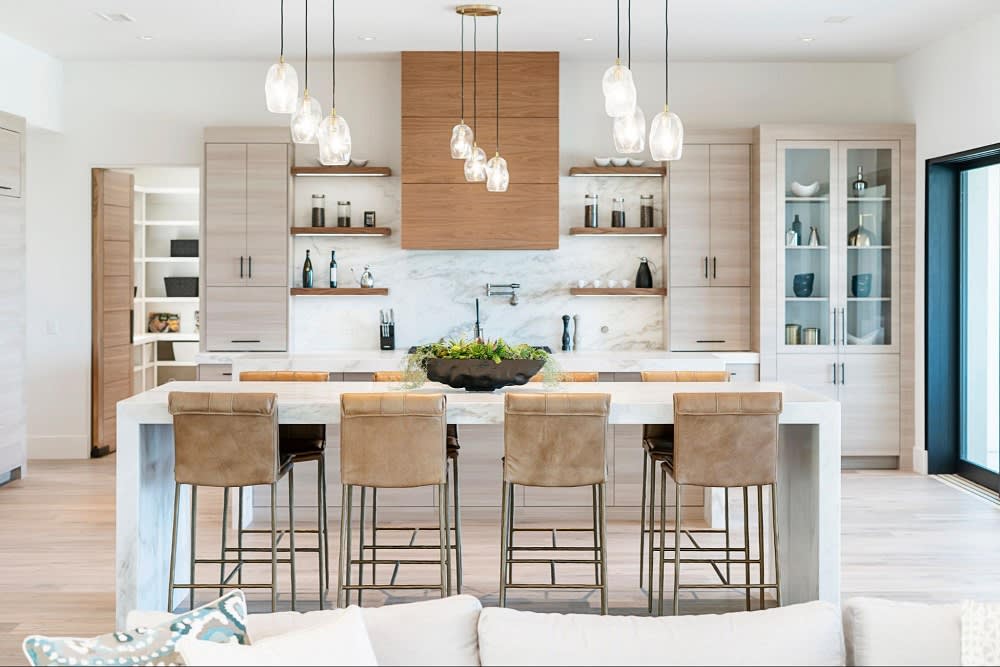 Many people are left wondering if they should remodel their kitchen. In short, the answer is yes. The kitchen and bathroom are the two most important areas to refresh before listing your home. No one wants to move into a home that feels old and worn in, especially in the kitchen and bathroom where food preparation and hygiene routines are performed.

When renovating your kitchen, you'll want to focus on updating appliances. But you'll also need to ensure the cabinets and sink are functional and clean.

Cleanliness is the top thing to keep in mind for your bathroom renovation. The shower should be shiny and spotless. The room should appear sanitary and functional.
Refinish hardwood floors

For an easy, high return on investment home renovation, you'll want to replace worn-out hardwood floors. With a huge 147% return on investment, you do not want to miss out on extra money by not fixing your floors. A refinished hardwood floor adds a breathtaking, updated look to any home.
Insulation upgrade

Insulation can make or break a home, especially during a bitter Illinois winter. Having the piece of mind that the house you're buying will be warm and toasty throughout winter is attractive to any buyer. For an insulation upgrade, you can expect a 100% return on investment. Buyers will appreciate knowing they will not have to think about their insulation come winter.
Add a home office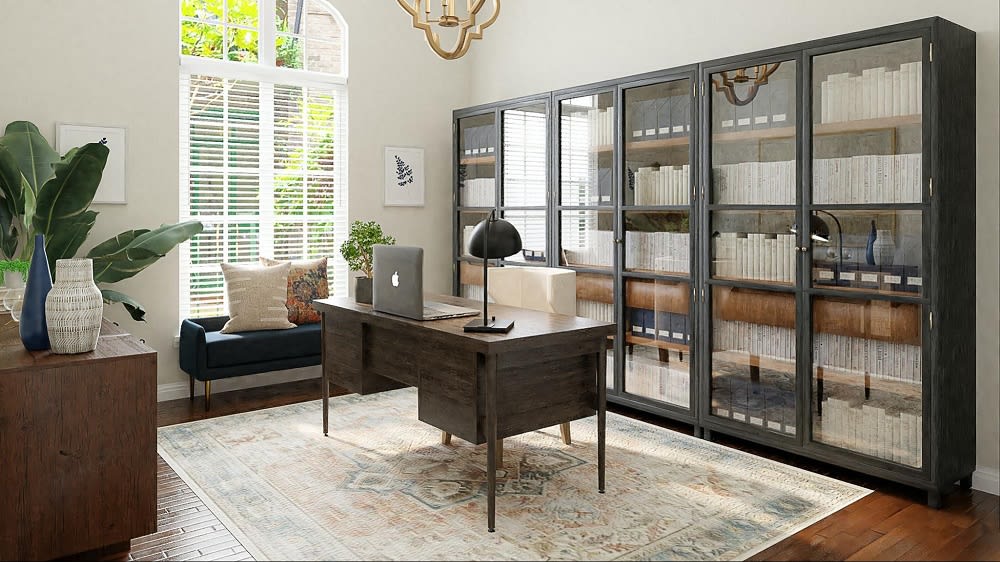 Functionality is the name of the game. Today, many people work from home or at least like to have a space set aside at home for being productive. Adding a home office will showcase the versatility of your home and attract more buyers. All you need is a basic desk and some good lighting in either a spare room or a quiet corner of the house.
Outdoor appeal

When potential buyers pull up to your home, you'll want to ensure they get a good first impression. Make sure the outside of your home looks listing-ready. Add a fresh coat of paint if your current look is old and worn out. Fix broken shutters and give the front yard a freshen-up.
What not to do

Be aware of renovations that will negatively affect your listing. When getting your home ready, be aware of what not to fix when selling a house.
Major renovations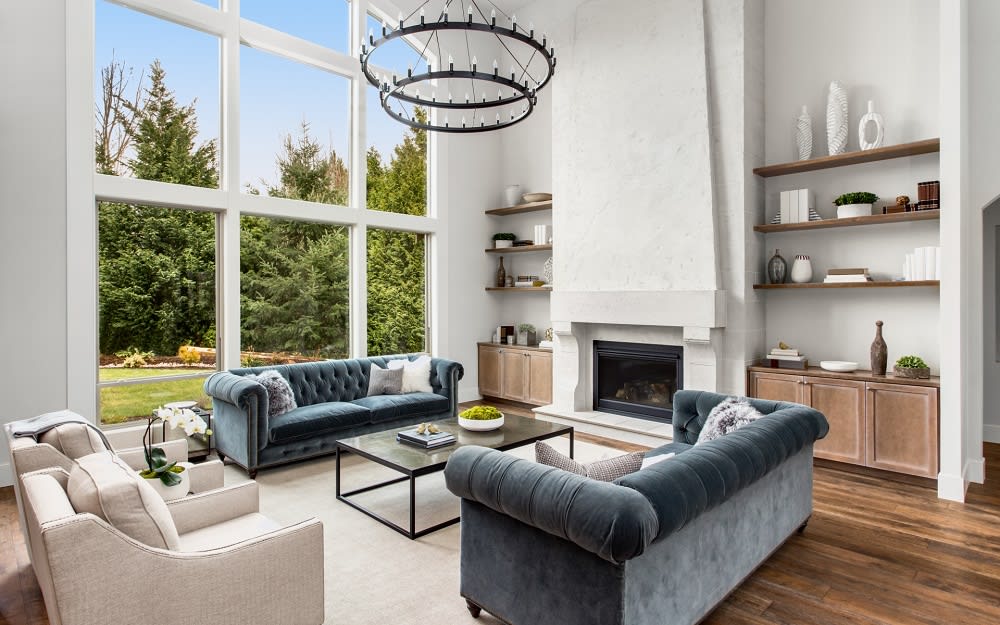 Even though it might be tempting to do a complete kitchen renovation or add a primary suite when preparing your home to sell, these extensive renovations are not worth it. The return on investment for major renovations is not high enough to justify the time and energy that goes into them. Buyers are mostly looking for a nice-looking, functional home. They don't have the before and after to compare to, so these large renovations are less likely to make an impact on them.
Fixes you can't finish

Never get started on something you can't finish. Buyers are looking for a completed home, a place they will not have to do any more work on. If you leave some renovations undone, buyers will see your home as a construction zone and not a stress-free place to move into.
Leaving safety issues

Most importantly, you should never leave anything unsafe in your home. Whether that means a broken banister or holes in the driveway, these renovations must be done. Never leave repairs for the next owner. Families especially will be looking for a home that is safe for their children.
Work with Connie Antoniou to sell your home
If you're unsure of what renovations you should do, a
qualified local real estate agent
can help. Before planning renovations on your home, give
Connie Antoniou
a call. She'll walk you through what buyers in the Barrington area are looking for.