Perhaps you've been an avid golfer for years, and every time you see a house that backs up to a golf course, you wonder what living on a golf course would be like. There are many benefits to purchasing a golf course property, but there are also some concerns and responsibilities that you should be aware of before you start shopping for golf course homes. This article will cover some pros and cons of living on a golf course. By the time you're finished reading, you'll be able to make a well-informed decision about whether or not golf course living is the right fit for you.
1. Pro: It's easy to get on the course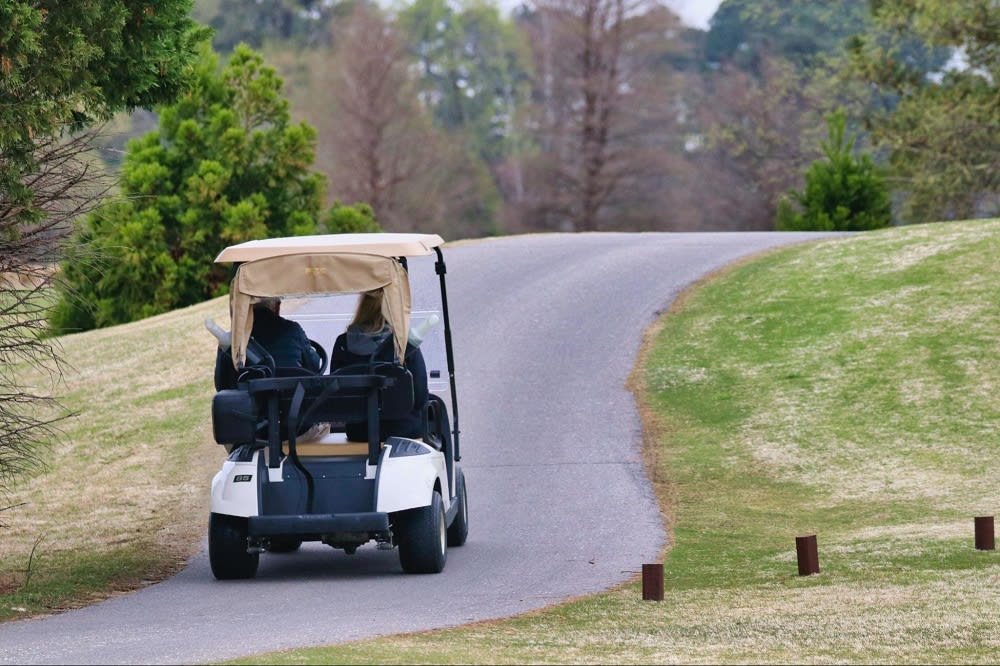 Imagine getting into your personal golf cart, pulling out of your driveway, and making the quick two-minute drive to Hole One to tee off. While this is only a fantasy for most people, it's a reality for anyone who lives on a golf course. Once you finish hole 18, you don't even have to go back to the clubhouse or take your clubs off of the back of the cart. You can simply walk off the 18th green, take off in your cart, and return home in a matter of minutes. Or, say you only have a couple of hours to squeeze in a round of golf. Rather than spending your time loading up the car, driving to the course, and returning home, you can maximize the time you'll spend on the course because it doesn't take you long to get there.
2. Pro: Your home will maintain its value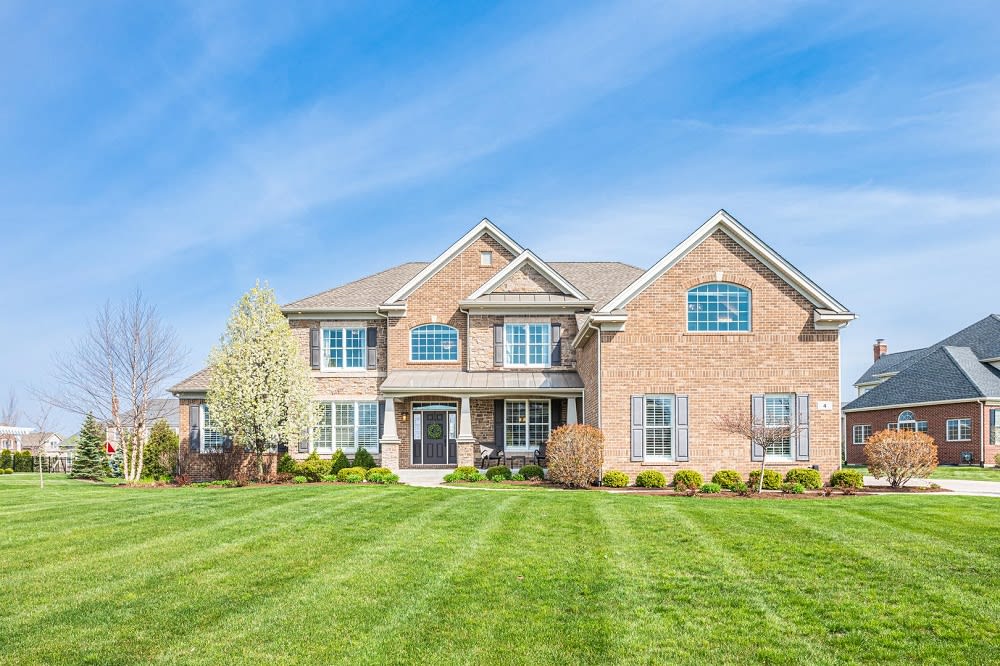 Golf course living will always be desirable, so it's logical to expect that your home will maintain its value over time. In most cases, your home should grow in value as long as the course is well-maintained. Homes on golf courses usually sell for a higher price per square foot than other homes in the area and tend to have a higher perceived value than other homes. As such, they are less susceptible to recessions or stalls in the local housing market.
3. Pro: You'll enjoy an enhanced quality of life
Most golf communities include
additional benefits
beyond the course and the practice facilities. It's likely that your neighborhood also offers shared community amenities like swimming pools, fitness centers, walking trails, and more. In addition, golf course communities are also located in the top school districts in the area, so you can feel confident about the education your children are receiving. You shouldn't have trouble finding local services nearby since many grocery stores, restaurants, banks, and other retailers jump at the opportunity to set up shop near golf course communities.
4. Con: Your home might incur damage from stray golf balls

Depending on the specific location of your home, you may be more vulnerable to damage from errant golf balls. These stray shots can cause broken windows, cracked windshields, and potential bodily harm if you're unaware of your surroundings while working in your yard or sitting on your porch. Certain locations come with less risk, like houses near a tee box or a home in between two holes. However, if you sit near a fairway or green, you should be prepared for possible incidents. Keep in mind that, in many cases, golfers aren't required to pay for this damage. They may offer to do so out of the kindness of their heart, but neither they — nor the golf course — can be held legally responsible the majority of the time. The only exception is if you can prove that the golfer intentionally hit the ball toward your home. Before purchasing a golf course property, you should talk with your insurance company to see if you can purchase a policy that covers damage from golf balls.
5. Con: You don't have much privacy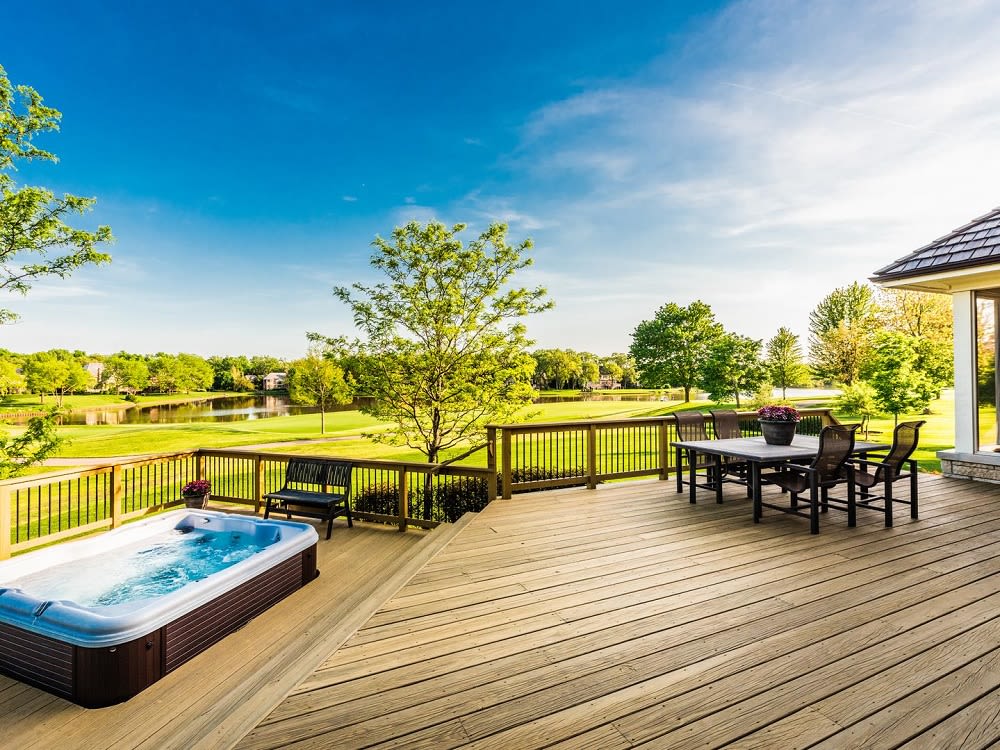 Your golf course view is both a pro and a con. It's a pro because you get to look out and see the course anytime you step outside. It's a con because anyone on the course can look directly into your backyard — and, sometimes, your home itself. Some homeowners like the open feel of not having a fence and enjoy the seamless connection between their home and the course. Even if you do choose to put up a fence, it likely won't be a full-on privacy fence, as this would defeat the purpose of living on a golf course. On the bright side, you won't have a neighbor behind you who can look into your yard or make excessive noise during odd hours of the day or night.
6. Con: You may not enjoy the noise

Thankfully, golf is a daytime sport. This means you won't hear loud voices outside your window during the evening when you're trying to fall asleep. In addition, golf is generally a quiet sport, with most players requesting silence as they take their practice swings or line up their putts. However, the noise can be disturbing during the early morning since this is often when maintenance happens. You may wake up in the early hours to hear a lawnmower running outside your window. If you live near a tee box or cart path, you might have trouble falling asleep for an afternoon nap because these are usually the busiest parts of the course.
Partner with Connie Antoniou to find your dream golf course home
While there are both pros and cons to golf course living, most people find that the benefits outweigh the costs. When you're ready to start shopping for a home on a golf course,
Connie Antoniou
would love to partner with you. Connie is an expert in luxury living, and she feels honored to work with many of the most qualified buyers in the area. She would love to partner with you in buying or selling your next home.