Residents of North Barrington have enormous amounts of space and privacy. Located just 35 miles from Chicago, one of the most metropolitan areas in the United States, North Barrington feels like a deeply forested rural area. Major development spins up all around the village, but the village's planning and ordinances keep the rural charm very much alive.
The Village of North Barrington was historically part of the much larger Barrington area. Historic homes in the region date back to the 1850s, when it was settled by people moving west from Chicago and dairy farmers who traded here. Development plans were made in the late 1920s and into the 1930s to include homes on smaller lot sizes, losing much of the natural topography of the region. To protect their space and maintain the rural feel of the community, the Village of North Barrington separated and became its own incorporation in 1959. Residents didn't want to experience suburban developments and could now band together to create zoning rules to protect their greatest assets, space, and natural beauty.
Today, approximately 3,000 residents live in North Barrington, and there are only 1,100 homes. The rural environment is still very much intact, and North Barrington homes for sale reflect this with large lots with towering trees to maintain the coveted privacy you cannot get from urban or suburban living environments.
Rural living minus the backyard chickens

We often think of rural living as farm-style homes with large lawns, vegetable gardens, and, occasionally, a backyard chicken coop. You will not find a chicken coop on the property of North Barrington homes for sale instead, you will most likely find manicured gardens with sparkling swimming pools or koi ponds. Large customized outdoor spaces allow residents to enjoy spectacular nature right from their decks or patios. Wildlife rambling through your estate's acreage, birds fluttering all around, and mature trees create an immersive experience with nature. Many homes have small ponds or creeks on the property, along with ample open space for entertainment.
These luxurious estates often have multiple wings of the home and garages for five vehicles or more. Circular driveways grace the front of homes, and tree line properties provide shade and shield the homes from neighbors. Custom-built luxury on dead-end cul-de-sac streets with tons of character and artisanship designed into the home make living here a premier experience. Homes have plenty of space for any of your hobbies and entertainment needs. You can easily accommodate dedicated rooms for media, billiards, workshops, a home office, and fitness rooms. Gourmet kitchens with high-end appliances allow you to create exquisite meals and spa-like bathrooms provide space for relaxation.
They care about the environment and their trees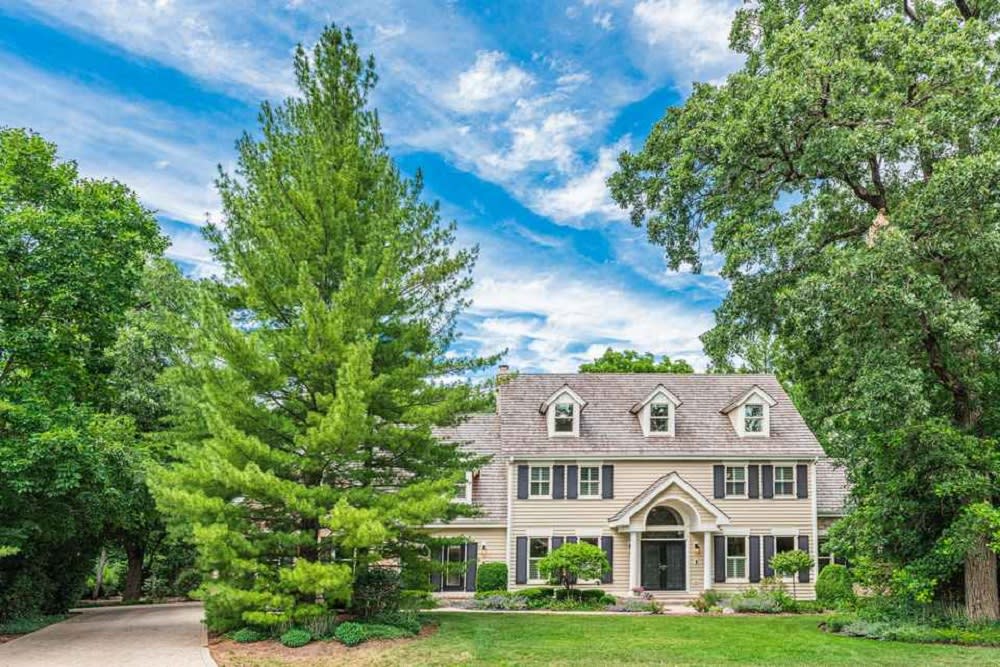 When North Barrington was incorporated, the goal was to maintain the rural charm of the area. Those who owned North Barrington real estate didn't want to see a more suburban development change the beautiful, natural landscape that was there. The traditions of protecting the natural environment continue today with earth-friendly programs incorporated into the village services. A shoe recycling program allows residents to donate wearable shoes to be given to a charity. This keeps all those shoes out of landfills and gives someone a pair of shoes when they may have none. Composting and food waste are a top priority. A food scrap recycling program allows residents to keep their food scraps to be collected with their regular trash service for composting.
A village forester is available to preserve the trees within the village. The forester is responsible for reviewing all permits that may impact trees and providing a solution to have the least negative effect on them. There is also a heritage tree ordinance in place that prohibits the removal of trees over a certain size, and you can complete an application for removal if there's a health issue with the tree.
Services in the small village are split into geographic locations

Rural area residents are often concerned about emergency situations as they are frequently geographically far away from services. North Barrington homes for sale have fantastic coverage for these types of services. Fire services are separated into two districts, residents to the north of Miller Road and residents to the South of Miller Road. Each fire service maintains several stations and is readily available for any emergency needs. The school districts of Barrington and Lake Zurich provide great education to local children.
A gated golf community offers luxury for residents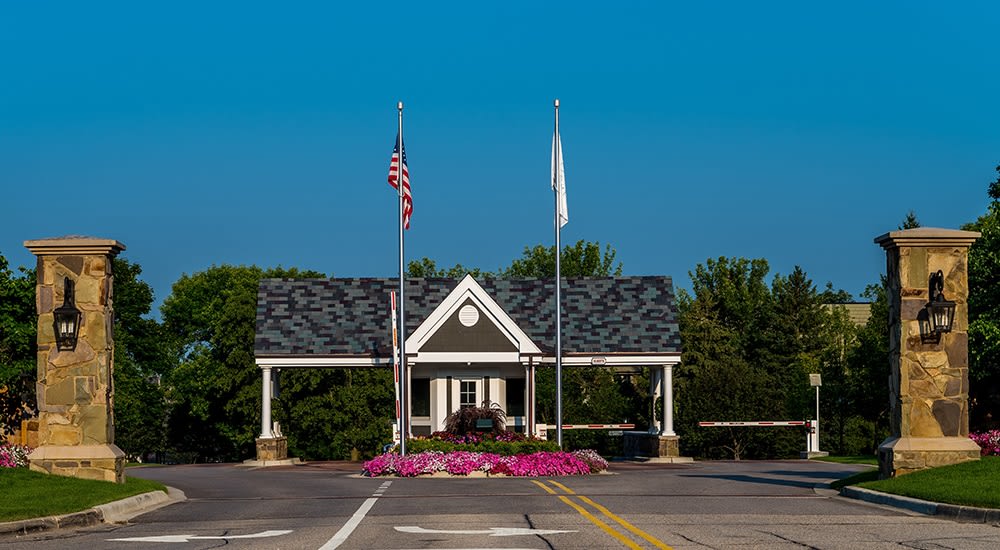 Credit: Wynstone Community
Located on 750 acres of spectacular natural beauty, the
Wynstone Community
combines luxury estates with premier amenities for owners of North Barrington real estate to enjoy. There are just over 400 homesites within the community, from estate homes to golf villas with high-end luxury finishes. Several open lots are available to build your dream home. A Jack Nicklaus-designed golf course allows the natural topography to be the star of the course. The private clubhouse is the perfect place to hang out with friends and share a cocktail or delicious meal. Recreational facilities within the community allow residents to stay active with aquatics, tennis, and fitness routines. Children are welcome to join junior clubs for tennis, swimming, and golf.
There is an active village board
The village board holds regular meetings and communicates meeting summaries on their webpage. A
quarterly newsletter
gives details about specific areas of interest, highlights key residents, and gives important information about services within the village. The
village website
provides updates on finances, road conditions, development projects, and a summary of all board minutes for residents to pursue at their leisure. They also have reminders for the renewal of things such as your village
vehicle parking sticker
.
Living in North Barrington allows you to have lots of space both indoors and outdoors. You'll have a great deal of privacy and access to premier amenities within your community. The heart of major metropolitan life is a short distance away when you are craving urban excitement. Ready to take the next step and start looking at homes? Reach out to experienced luxury real estate agent
Connie Antoniou
for expert guidance.