Interior design trends are always changing or evolving. Perhaps you're looking to redo your current home, or maybe you're thinking about shopping for a home in the near future. Whatever the case, it's important to understand what's in style right now. Here are 12 popular design trends that have come up in recent months. You can use these interior design tips to customize your home and make each room shine.
1. Sculpture art

Framed paintings will always be in style, but they aren't alone at the moment. Sculpture art is making its presence felt in the design world. These pieces highlight corners and spaces that would be boring otherwise. They add extra height and interest using a variety of materials and styles. Using these pieces can quickly elevate your spaces by offering something different than what you might have originally expected.
2. Checkerboard patterns

Checkerboard patterns are both timeless and extremely modern. These designs date all the way back to the Greco-Roman period but still feel fresh when used in modern rooms and spaces. You can use checkered patterns on your bed linens, rugs, or various ceramic pieces.
3. Colored glasses

Pastel glasses were big in the spring, and smoky glassware will likely be a major style piece going forward. Pink, blue, or green glasses pair nicely with muted colors and serve as a great complement to fall themes and styles as well.
4. Warm marble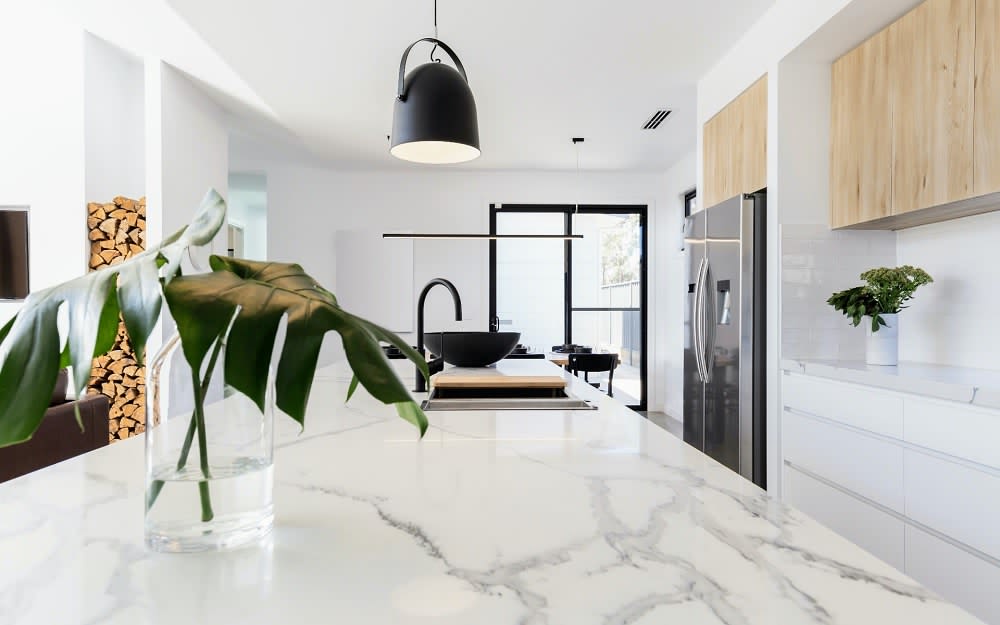 Carrara marble is timeless, but it will take a temporary backseat to warmer tones and natural stone. They fit well within fall color pallets and have a nice cool undertone that provides great warmth to any room.
5. Curved silhouettes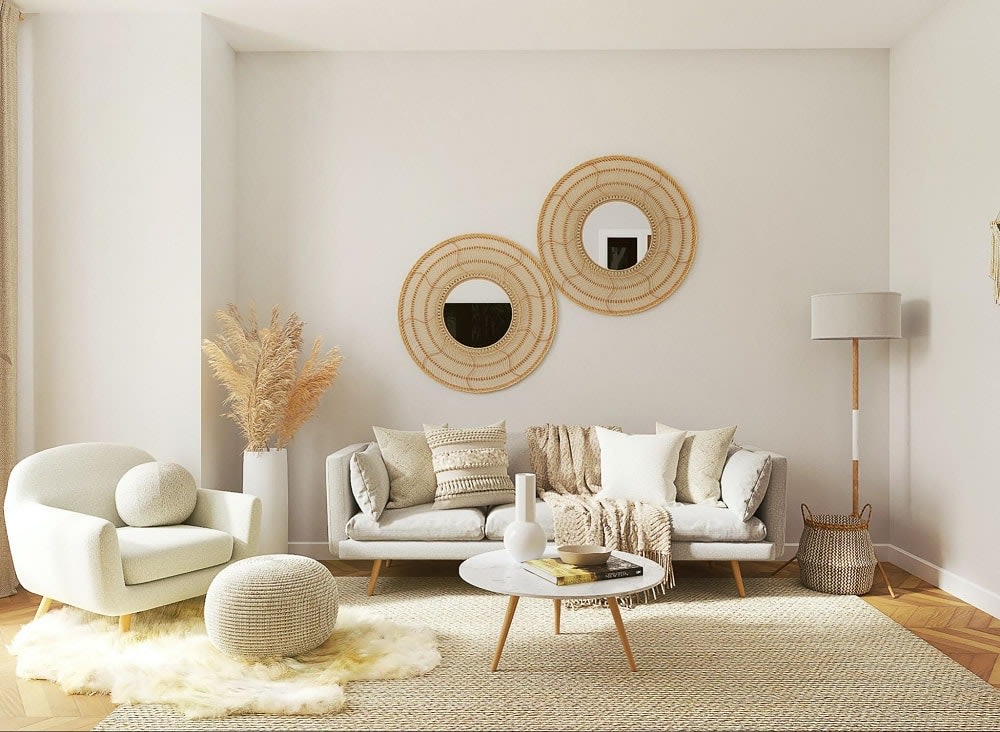 Recently, it was boxy shapes and square-armed sofas that everyone wanted. Those days are gone, and now curved pieces are winning the day. They first rose to popularity in the 1970s, and they are making a comeback in today's world. They help spaces feel more casual and comfortable than boxy edges and solid lines. You can utilize curved coffee tables, wardrobes, sofas, and other upholstery. Consider adding a circular mirror or piece of artwork to your room for an extra curved appeal. Ruffles and waves are also in right now, along with curved silhouettes.
6. Dark wood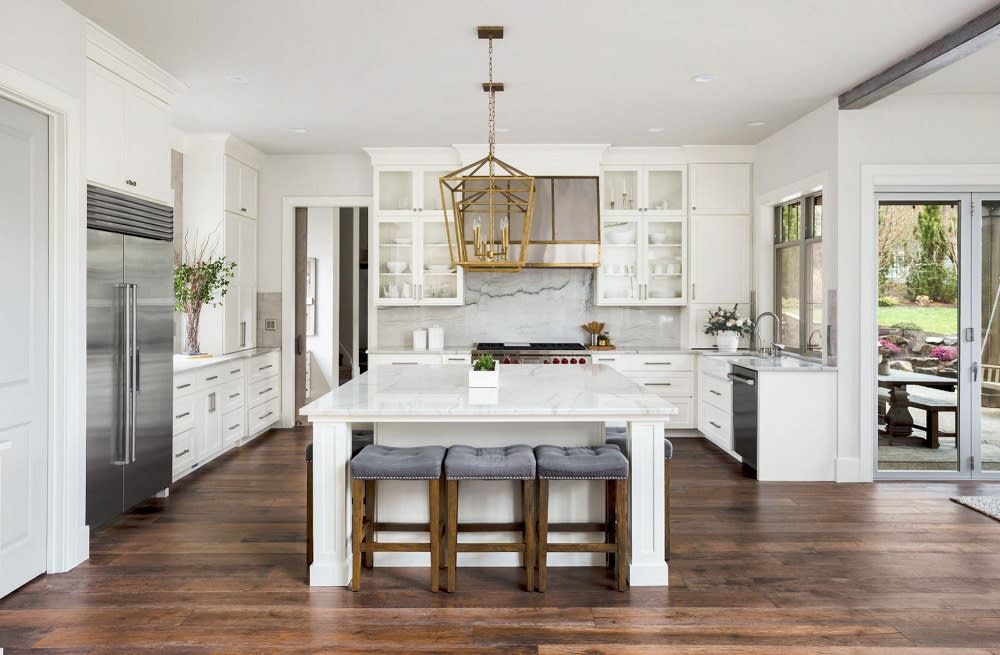 Softer and brighter woods have been more popular over the past few years. Now it seems like these color tones are being replaced in favor of darker wood options. You can incorporate espresso wood into your home's accent tables or chairs.
7. Creative upholstery

A statement-making furniture piece can make a huge difference. Look for pieces with neutral hues and creative brushstroke upholstery. These pieces will add an element of fun and spontaneity to rooms that would otherwise feel buttoned up or stiff.
8. Chocolate touches

Last year was all about black. Chocolate is here to replace that this year. Chocolate tones are slightly softer and provide a better contrast against lighter backdrops without appearing too bold or striking. They produce the best results when paired with traditional fall color schemes.
9. Warm colors

As interior designers understand, color is crucial. Color can make or break the design in your room, and it's important to make sure you're choosing the right colors based on current trends and patterns. In past years many designers were ditching warm colors in favor of cooler colors such as purple. Things have changed, and warmer colors are making a comeback. Red is in right now, as are brown and different shades of beige.
10. Bold wallpaper

Bold wallpaper has been making its way onto the scene for the past several years. Today's most prominent wallpapers are more decorative and even bolder than what we've seen in the past. Many popular styles of wallpaper feature landscapes and geometric patterns along with both human and animal features. Try mixing and matching different types or prints of wallpaper to bring the best out of your room in the coming year.
11. Nature inside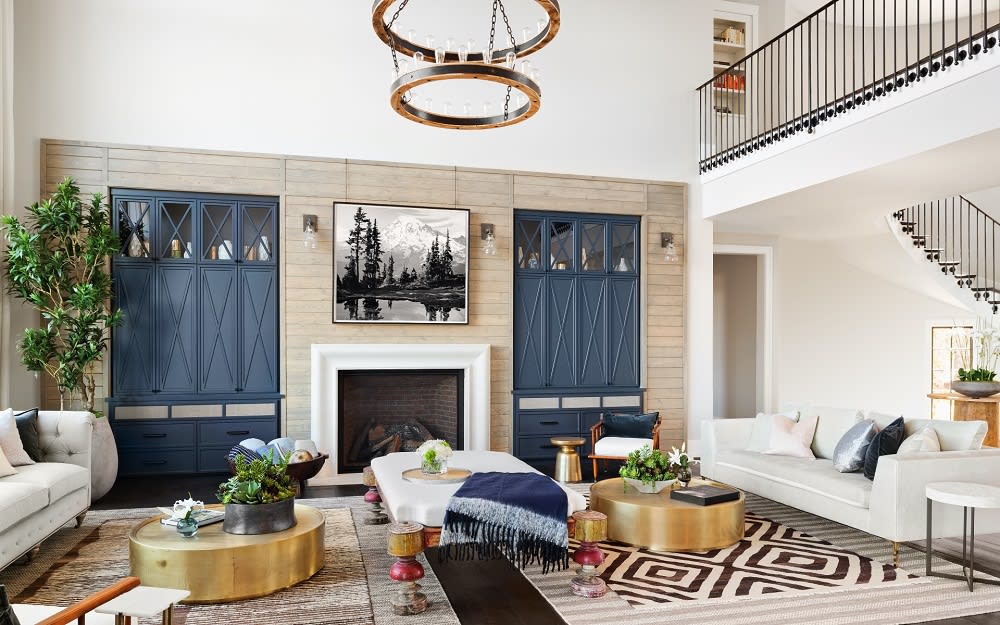 Using natural elements inside is huge right now. Many interior designers are trending toward a more eco-friendly approach. They love to use natural elements made with real or faux materials that add a more authentic and fresh look to your space. Wood is everywhere, from the floor to the countertops to the accent pieces. Stone is also a popular piece as well, and you can incorporate materials like marble and granite throughout your house. Another popular approach is to use recycled and handcrafted materials. These pieces reflect not only a strong aesthetic appeal but also a concern for the environment. You can incorporate nature into your room by bringing potted plants or opting for a wooden floor with sustainable materials like bamboo.
12. Flexible spaces

Once upon a time, each room had only one purpose. The bedroom was the bedroom, the sitting area was the sitting area, and the dining room was the dining room. Things are different in today's world. People crave multi-functional spaces that can serve several different purposes. This is especially common for people who live inside smaller spaces and need to capitalize on every opportunity for flexibility. People in these types of situations may use fold-out tables and chairs that allow them to transition from a living space to a dining room with ease. They may also bring in furniture with wheels that allow them to easily customize their space in a pinch.
Ready to customize your house? Work with Connie Antoniou
Once you get a better idea of what you want the interior of your home to look like, reach out to
Connie Antoniou
to begin the search for a home that matches your preferences. Connie understands the importance of choosing the best interior design styles and trends in your home. She specializes in luxury living and is passionate about helping qualified buyers find their dream luxury homes. Connie Antoniou would love to walk alongside you when you're ready to begin the process of shopping for your new luxury property.