Wynstone is a luxury community perfect for those who love golfing. In addition to the community's own club, there are several great golf clubs and courses nearby, making Wynstone a golf enthusiast's paradise. For the best experiences, try the following places.
The Club at Wynstone
Located within the Wynstone Community, it comes as no surprise that this golf club is one of the area's best. Established in 1989, The Club at Wynstone prides itself on being a private, full-service lifestyle club. One of the Club's main draws is its Jack Nicklaus Signature Design course, named one of the "Best Courses in Illinois" by Golf Digest.
Designed by golf legend Jack Nicklaus, this golf course takes advantage of the area's natural topography, including wetlands, wooded areas, and rolling hills. When not playing a round of golf, this club also has many relaxing amenities, including indoor and outdoor dining venues with gorgeous views of the course.
Biltmore Country Club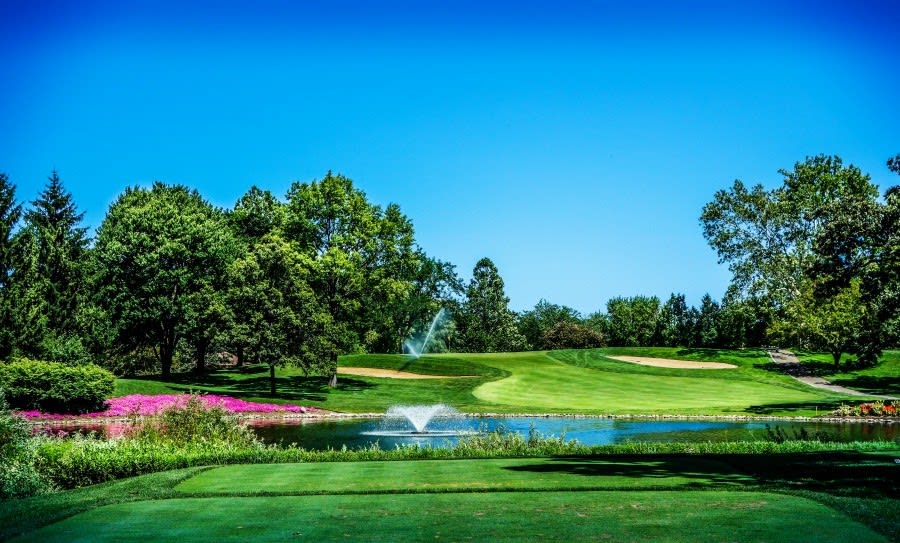 Photo courtesy of Biltmore Country Club's website
Located a short three miles away from Wynstone, Biltmore Country Club is another great members-only golf course featuring many amenities. With an 80-year history, this club is renowned for its challenging course, which showcases many natural features like meadows, rolling hills, wetlands, narrow fairways, and more.
Biltmore has several golf-related opportunities. One great amenity the Club offers is P.G.A. professional staff, who can help golfers improve their game. The Biltmore also offers private lessons, events, leagues, and the ability to host private outings. Other amenities include a caddie program, electric carts, a driving range, a practice putting green, and a short game practice area. Check out The Pro Shop, which sells a range of top golf apparel and equipment.
Stonehenge Golf Club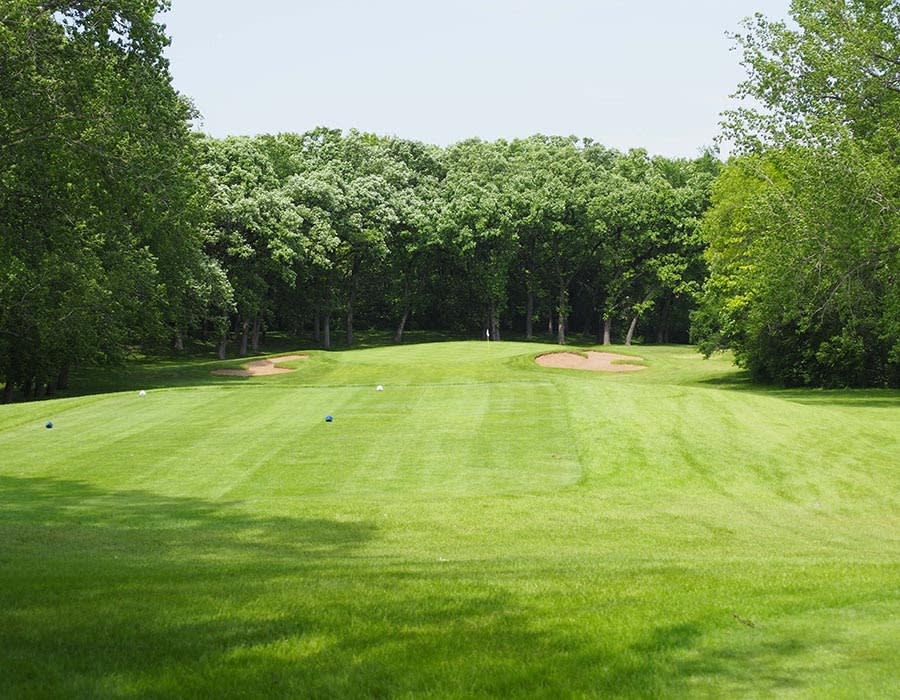 Photo courtesy of Stonehenge Golf Club
Located about ten minutes away from Wynstone, Stonehenge Golf Club is a members-only golf club with a gorgeous course set inside Lake Barrington's rolling hills. The course was built in 1972, designed by Illinois PGA Hall of Fame member Charles Maddox, Sr., and constructed by his son, Charles Maddox, Jr. It's still owned and operated by the Maddox family to this day.
Stonehenge Golf Club features an 18 hole, par 72 course that's easily walkable — or via golf cart — and takes about three to four hours to play. Amenities featured at the Stonehenge Golf Club include a snack bar and a 220-yard practice range. Members are able to book tee times and are allowed to bring three guests each.
Makray Memorial Golf Club

Photo courtesy of Makray Memorial Golf Club
Originally named Thunderbird, Makray Memorial Golf Club was founded in 1962 by Paul Makray, Sr. His original intent was to create a family-friendly course that didn't exclude by requiring membership. After his passing, his family decided to honor Makray by renaming the course in his honor and remodeling his original course and clubhouse into what it is today.
Makray's championship-level course is an 18-hole course with four sets of tees, fairways, greens, gorgeous views, and more. A state-of-the-art practice facility on the property includes two practice putting greens, a short game area, and one-and-a-half acres of bentgrass teeing ground. The clubhouse also features a golf shop selling premium attire, equipment, and lessons, as well as custom fittings for golf clubs. Makray Memorial Golf Club is open daily.
Barrington Hills Country Club
Formed by golf aficionados in 1921, Barrington Hills Country Club was founded with the goal of promoting friendships and creating a tight-knit community. Membership at Barrington Hills Country Club puts you alongside some of the community's most influential business and community leaders. The 18-hole, par 71 courses at Barrington Hills were designed by George O'Neil and features six sets of tees for various skill levels.
With a fun and challenging course, Barrington Hills Country Club is located in the Illinois countryside, earning it the designation of "a hidden gem" among the local golf scene. In addition to the club's course and clubhouse, there's a golf shop offering attire and equipment, as well as available lessons and clinics.
Hawthorn Woods Country Club
Located north of the Wynstone Community, Hawthorn Woods Country Club is a private country club that's perfect for families, couples, and professionals wanting to get away from the city's hustle. Set in the scenic countryside of Lake County, the course at Hawthorn Woods Country Club was designed by golf icon Arnold Palmer and sits on roughly 7,100 yards of greens. With 18 holes and beautiful natural features such as streams and lakes, elevation changes, and more, the course at Hawthorn Woods is one of the best in the area. In addition, Hawthorn Woods Country Club hosts many individual and team events throughout the year and has indoor golfing for colder months.
If you're considering moving to the area and are looking for a great piece of Wynstone real estate, or are shopping for homes for sale in North Barrington, Connie Antoniou is a great resource. With her extensive knowledge of Wynstone homes for sale and the northwest suburbs, she's sure to find you the perfect home in this community. Contact Connie Antoniou and benefit from her expert guidance today.